On National Doctors Day, meet these doctors who make health information fun and accessible
If we told you that you can follow your doctor on social media and get health advice – complete with original content – every day, would you believe us? Today, this is possible thanks to some doctors who publish informative and entertaining health content on social networks. We talk to a few of these "doctor influencers," who share what drives them to go the extra mile to create content for their followers, despite their busy schedules.
Dr. Akshat Chadha; @dr_akshat (16.9K followers)
MBBS, MBA (Healthcare Management)
When I started seeing so much misinformation about health floating around on social media, I just had to do my part to make the right resources available. My soul purpose of being on social media is to provide a credible source for people, so they know what information is correct. I was a little afraid of being taken seriously at first, but the response has been incredible. I create content on health issues such as diabetes, thyroid, hypertension, obesity, PCOS, etc. I take at least two hours during the week and shoot the videos en masse.
Dr. Rashi Agarwal; @drrashipsychiatrist (21.1K followers)
MBBS, MD Psychiatry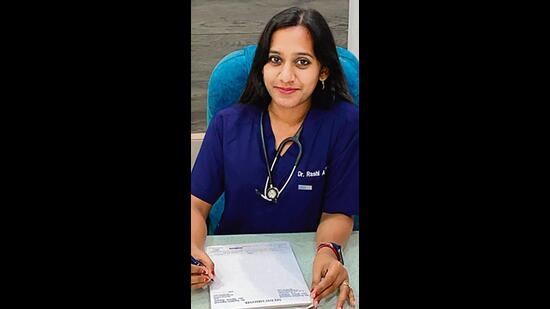 I started creating health-related content during Covid-19 when I was working in a psychiatric ward. I noticed that so many people were asking the same questions. So, I would choose common problems and answer them in a video. Today, I'm also busting mental health myths in my "Pysch Talks" segment. It seems to me extremely important to talk about stigmatized problems. When I started in 2020, there weren't a lot of mental health content creators. Now it's a booming segment.
Dr. Sid Warrior; @thesidwarrior (50.3K followers)
MBBS, MD Medicine, DM Neurology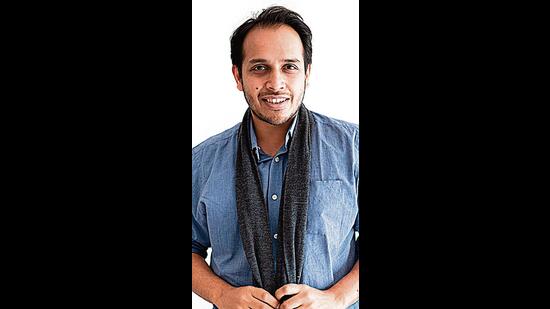 My journey as a content creator started when I tweeted an online neuro course I was leading. After the sessions, the students started asking me if I had uploaded my lessons somewhere. That's when I had the idea for a YouTube channel. I even made a video with comedian Tanmay Bhatt. With my brain health content, I aim to reach the younger generation because social media is the norm today.
Dr. Riddhima Shetty; @friendly_ neighborhood_obgyn (32.8K followers)
MBBS, MS, DNBOBGY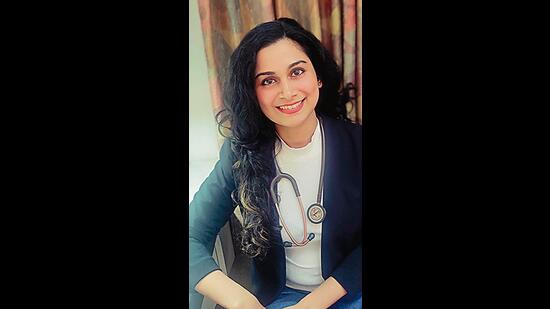 When I started my practice, I realized that people were sorely lacking in basic reproductive health knowledge. The fault was in our education system; sex education was a subject that was passed over in silence during the school days. It is a largely misunderstood and taboo subject. My vision of social media is to send the message: we are here to heal, not berate! I make content on all kinds of reproductive health topics, from periods to pregnancy.
The author tweets @digvijatitis